Good Cracow tours – how to find the best offers?
Cracow is one of the most beautiful cities in Poland and it's no wonder why. This charming place, located in the heart of Małopolska, has a lot to offer – from historical monuments to culture, tradition, delicious food, and beautiful landscapes. There's no better way to discover the charms of Cracow than a good tour that will allow you to explore everything the city has to offer. In this article, you will learn how to find the best offers for
good tours to Cracow
.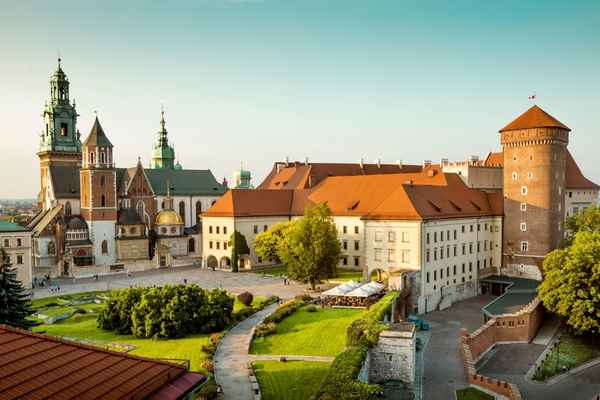 Good tours around Cracow and the surrounding area – what can you expect?
Cracow is a city full of contrasts – from rich history, traditional culture and cuisine to a bold nightlife, modern art exhibitions and shopping sites. The best tours around Cracow allow you to discover all of these aspects of the city. You can see magnificent monuments such as Wawel, Main Market Square, St. Mary's Church or Kazimierz, learn about the city's history, visit museums and art galleries, taste regional dishes and meet local people. No matter what your preferences are, you will certainly find a tour that meets your expectations.
A good tour with "Comfort Tours Cracow"
If you want to fully experience Cracow, it's worth choosing a guided tour. At "Comfort Tours", we will take you around the most important city attractions and tell you about their history, legends, and interesting facts. Additionally, we will suggest where to eat, what to see, and what places are worth visiting. Thanks to this, your tour will not only be more interesting but also show you more possibilities for the rest of your stay.
What are the types of tours to Cracow?
Good tours to Cracow can be very diverse, depending on your preferences and budget. You can choose a one-day tour that will allow you to visit the most important city attractions within a few hours. You can also choose a multi-day tour that will allow you to get to know Cracow in more detail and take advantage of a larger number of attractions. Other types of tours include thematic tours, such as movie-themed tours, culinary tours, tours for active people, tours to nearby castles and palaces, or tours for families with children. Regardless of the type of tour you choose, you will certainly experience unforgettable moments.
How to find the best offers for tours to Cracow?
Are you looking for good tours in Cracow? It's worth using our services. Check and compare various offers and choose the one that suits your needs and budget best. Our tours are great fun and a perfect way to discover the charms of beautiful Cracow and its surroundings.